All-Star Shanghai 2013 - Format, Schedule & Brackets
posted by
Methis
,
2 years ago
The All-Star Shanghai 2013 Week is now just a few weeks away! Five of the world's regions will be represented by their All-Star Team. A battle for glory, honor, and a long-term advantage which promises to thrill us - the viewers - with the world's best League of Legends players. in2LOL has summed up all of the information just for you!
EVENT

TEAMS
NA LCS Team:



Dyrus (TSM Snapdragon)
Saintvicious (Curse)
Scarra (Dignitas)
Doublelift (CLG)
Xpecial (TSM Snapdragon)



EU LCS Team:



sOAZ (Fnatic)
Diamond (Gambit BenQ)
Alex Ich (Gambit BenQ)
Yellowpete (EG Raidcall)
EDward (Gambit BenQ)



OGN Champions (Korea) Team:



Shy (CJ Entus Frost)
inSec (KT Rolster B)
Ambition (CJ Entus Blaze)
PraY (NaJin Sword)
Madlife (CJ Entus Frost)
FORMAT
The five teams will compete in a three-stage elimination bracket, with Southeast Asia earning a bye to Round Two due to their victory in the Season 2 World Championships. The two initial match-ups will be:
Group A: North America vs China

Group B: Europe vs Korea
The losing teams of Group A and B will face off for a chance at redemption. The winner will meet up against the winner of Group B in the semifinals.
Two Formats
Additionally, there will be an All-Star 1v1 and 2v2 (AD Carry and Support) Competition between the players of the game's five primary roles on a custom map:
Junglers:


Saintvicious
Diamond
inSec
Troll
HarLeLuYar

Mid Laners:


Scarra
Alex Ich
Ambition
Misaya
Toyz

Top Laners:


Shy
Dyrus
sOAZ
PDD
Stanley

AD Carry & Supports:


Doublelift & Xpecial
Yellowpete & EDward
PraY & Madlife
WeiXiao & XiaoXiao
Chawy & Mistake
An undisclosed number of teams from each of the world's leagues will be sent to the Season 3 World Championships. However, it has already been announced that the victorious region at the All-Star Tournament will gain the advantage of having an additional team from their region participating. The best four regions will receive a bye into the elimination rounds, while the last place region's representatives will have to fight it out through the group stages.
The Southeast Asian region is protected from fifth place due to securing a bye into the semifinals by succeeding in Season 2. As such, their top-seeded team is already guaranteed entry into Season 3's World Championship elimination rounds.
Loading...
PROMOTION VIDEOS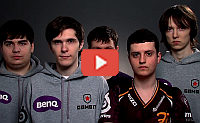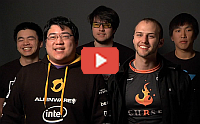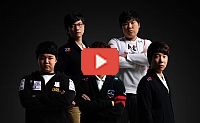 IMAGES
Sources:
Image Korea Team
,
Image NA Team
,
LoL Esports
Related Content: