OGN Champions Spring 2013: Group Stage Statistics
posted by
Obran
,
2 years ago
The last two group stage games of
OGN Champions Spring 2013
were played yesterday. Among the 12 teams which participated, the best four teams from each group advanced to the knockout stage, where they will collide and fight for the title of Korean Spring Champions 2013.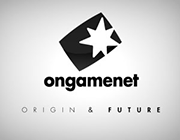 The most dominant force throughout the group stage was team
CJ Entus Frost
, which have won 8 out of 10 their games, finishg first in the Group B. In the Group A, both
CJ Entus Blaze
and
SK Telecom T1 2
finished their group stage with the score of 7 wins and 3 losses.
SK Telecom T1 2
finished first because they had better head-to-head won-lost percentage between those 2 teams.
KDA Leaders
Considering the KDA points and standings, players from
KT Rolster B
completely dominated, taking 4 out of 5 top KDA ratios.
Choi
"
inSec
"
In-seok
finishing first as a jungler,
Ryu
"
Ryu
"
Sang-ook
as a mid laner,
Go
"
Score
"
Dong-bin
as AD carry, and
Won
"
MaFa
"
Sang-yeon
as a support. The best KDA ratio from the players playing in top lane had
Lee
"
Flame
"
Ho-Jong
from
CJ Entus Blaze
.
General information about champions
Out of 112 champions that were available to play with (Lissandra still not available), 60 champions were picked. Most banned champion was
Twisted Fate
, with incredible number of 45 bans. Champion with most wins and which was played the most is
Sona
, with 36 picks and 18 wins. On the other hand, champion with most losses (19) was
Caitlyn
.
Most banned
Most picked
Most wins
Most loses
Group stage standings and knockout schedule
First knockout game is scheduled in just three days (2013-05-08), starting with the clash of
SK Telecom T1 2
and
Najin Shield
. All games will be played in best-of-5 format.
Playoffs
Loading...
Group Stage
Loading...
What are your thoughts about Korean's bans and picks? Who is your favorite among these 8 awesome teams, and who has the highest chance of winning the tournament? Be sure to catch tournament coverage right
HERE
on in2lol.
Sources:
Leaguepedia
Related Content: