Leaguepedia to Host Best Riven NA 1vs1 Tournament!
posted by
HanzoK
,
3 years ago
With the recent hype surrounding 1vs1s, a discussion was sparked to find out who was the best Riven in North America. Leaguepedia have stepped in to find out once and for all!
After the recent 1vs1 match between
Paul
'sOAZ'
Boyer and
Mike
'Wickd'
Petersen, the League of Legends community has gone a bit crazy for 1vs1s.
Yoon
'MakNooN'
Ha-woon went on to challenge
Park
'Shy'
Sang-myeon to a 1vs1, wagering the top-lane spot in the Korean All-Star team, but later went on to retract this challenge.
Riot also showed their love for 1vs1s
To further show the recent hype about 1vs1s, Riot announced that they have been working on a 1vs1 map for the game, after a video of it was leaked online. This map will debut at the All-Star tournament, where a number of All-Star players from across the world, will not only play full 5vs5 games against each other, but also 1vs1 and 2vs2s. It is not yet decided whether this map will be put into the game properly after the All-Star event.
This Riven tournament first came about after a Reddit post asked who would win in a Riven only 1vs1, between
'Best Riven NA'
and
Albert
'BoxBox
Zheng. Both of these players are known for playing Riven a good amount in high elo solo queue. People began debating about who would actually win, even people like
Markus
'Dyrus'
Hill gave their thoughts on who would win.
A new challenger approaches!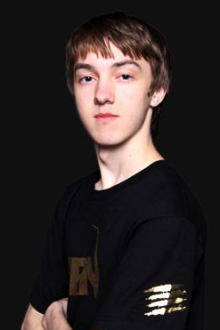 Then a third player decided to join in the battle.
Patrick
'MegaZero'
Glinsman who not only plays Riven at high elo, but has also played her in the North American LCS, decided to join the battle, stating that he is confident that he could beat both Best Riven Na and BoxBox.
What's this "Best Riven NA vs Box Box Riven thread?" I'm better than both of them... I'm usually very modest too, but I'm confident in that.
-
'MegaZero'
, Top-laner for
Team MRN
.
A tournament is announced!
Following all this hype, Leaguepedia stepped in, deciding that just debating who would win wasn't good enough. They announced that they will be hosting a Best Riven NA 1vs1 tournament. The tournament will have a maximum of 32 high-elo or professional players, playing in a double-elimination bracket.
A number of well known players have already confirmed that they will play in the tournament. This includes the original three, BoxBox, Best Riven NA and MegaZero, but it also includes people such as
Jon
'Westrice'
Nguyen and
Eugene
'Pobelter'
Park. Dyrus also said he would play in the tournament, but has yet to be added to the confirmed players list.
For a prize, the winning player will be awarded the esteemed title of "Best Riven NA". Not only this but there will be a monetary prize for the top three players, but this is yet to be announced in detail. Each player will also pick a charity to play for, with a portion of their winnings been given to said charity.
Not only will this tournament be good fun for the players, and for the viewers, giving them something they've been asking for a lot recently, but it's also for a good cause. Let us know who you think will win, and which charities you think the players should choose in the comments below.
Sources:
Leaguepedia
,
Reddit
,
MegaZero
,
Dyrus
Related Content: