S3 Qualifier: Fight for the Last Spot!
posted by
matt5on
,
3 years ago
The Season Three Qualifier has started and two weeks after the North American Qualifier, it's now time for European to step into the ring in Warsaw, Poland.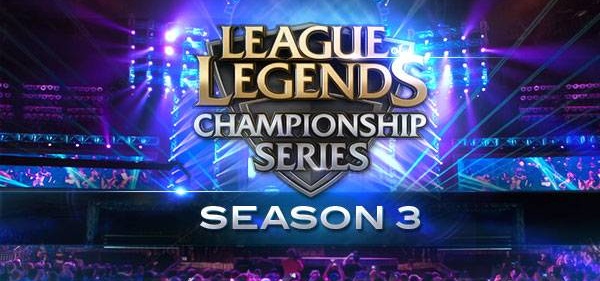 Tournament Format
The tournament itself consists of four groups, with four teams in each group and each game being a best of one. The top two teams from each group progress to the winner's bracket. All matches there are best of three, with single elimination. The eight teams form pairs, and the winners of those pairs are qualified for the S3 Series. The four losing teams will then clash on Summoner's Rift for the valuable 5th spot.
The Road to the Final Battle
The LCS European Qualifier is the final battle before going into the professional league, after having a myriad of teams competing for the last spots in this qualifying tournament.
The famous
FnaticRC
and
LoLPro
, who have experienced the Season Two Regionals where they also got their invite to the LCS European qualifier, are attending as two of the top teams in this tournament.
There are also teams that qualified through the Dreamhack Qualifier in November,
Copenhagen Wolves
are one of them along with
Giants Gaming
,
Team Acer
and
Trudniej Już Nie Będzie
also known as
Mighty Midgets
.
In the ESL Qualifiers
Monomaniac
and
MeetYourMakers
secured their seats for Warsaw.
Monomaniac
was supposed to attend in the LCS European Qualifier this Friday, but got replaced by
Team Solo Mebdi
.
Those eight remaining spots for LCS European Qualifier, are filled with teams that have placed under the Top 8 in a group of 32 taken from the Ranked 5v5 ladder. Here we can find teams like
Team ALTERNATE
,
aAa
,
Mousesports
and
Millenium
. Because they could qualify through the 5v5 ladder, even smaller eSports organizations and teams could join the race to reach the professional league and the hunt for the Season Three Title.
Only five of these sixteen teams will advance into the Season Three Championship Series along with
SK Gaming
,
Gambit Gaming
and former
Counter Logic Gaming EU
.
Livestreams
Livestream 1
So what are your predictions for this tournament? Let us know in the comment section below! You can also try to beat the odds at our
betting section
and
digibet.com
!
Loading...
Loading...
Loading...
Sources:
digibet eSports
,
digibet Facebook
Related Content: