S3 Championship Series Details
posted by
Ghangi
,
3 years ago
At the end of Season 2, Riot announced they will guarantee the best possible way to further the competition scene within LoL, by creating the League of Legends Championship Series.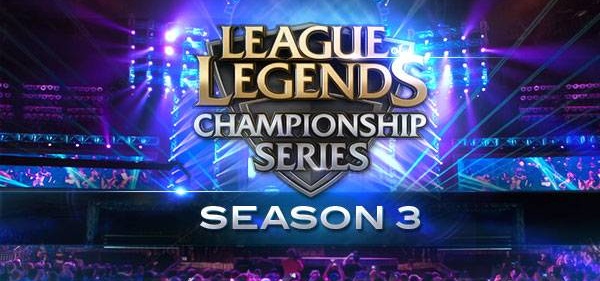 Every team that competes in the LCS, will be given a salary of $175,000 and the chance to not only win millions of dollars in prize money but the grand victor will receive the Summoner's Cup at the World Championship!
The competitors of the Series include the top three teams from each the North American and the European divisions from Season 2. North Americans are;
Team SoloMid
,
Dignitas
, and
CLG
. Europe is home to ex.
M5
,
SK Gaming
, and the former members of
CLG
. Each division will also be joined by five of the best teams that make it through their division's upcoming qualifier.
First Half of LCS (February 7 – April 20)
Every team will play 28 games, four single-game matches against the other seven teams of their division. It will conclude in a playoff and promotion tournament and afterwards the All-Star Break.
Playoff Tournament
This tournament consists of the top six teams of the different divisions after each half. The playoff tournament will have its own pool of winnings and the top four teams will continue on to the next stage of the LCS.
Promotion Tournament
Once the first half of the season passes, the bottom four teams will have to fight their way back in! A special promotion tournament will be held during the All-Star break that will include sixteen teams in total: eight challenger teams, four teams from partner events and the bottom four LCS teams.
All-Star Break
A week where the best players of the world will be put together into teams based on their region. These new regional teams will play against each other in a tournament with high stakes of its own.
Second Half of LCS (June 1 – August 31)
Will be much the same as the first half, each team playing 28 games and ending in a playoff and promotion tournament. The big difference this time around will be that the teams of each division that make it through the tournaments will then represent their region in the World Championships.
North American matches will be played on Thursdays and Fridays while the Europeans teams will match off on Saturdays and Sundays. Each match and playoff will be streamed in HD for free.
Sources:
Riot Annoucement
Related Content: