IEM Season VII - Cologne Coverage
posted by
ChickenWrap
,
3 years ago
ESL is hosting another tournament: the continuation of the classic League of Legends IEM! It will take place in the ESL's own TV studio in Cologne, Germany! The teams will be competing for a $50,000 prize pool.

The Event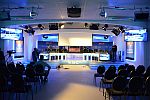 This will be the third event to take place in the ESL VII season. Eight previously qualified teams will compete for the main prize of $ 15,500. This is an important phase of the IEM VII season, because the top two teams will go to the IEM World Championships. The games will start on the 14th December and span two days, until the 16th. The event will be hosted by
Salome '
Soe
' Gschwind-Penski. It will be cast in English by:
Joe '
JoeMiller
' Miller,
Jason '
ButButButILY
' Kaplan,
Alvar '
Araneae
' Martin,
Leigh '
Deman
' Smith and
Daniel '
Zenon
' Klein. It will also be cast in German, by:
Alexander '
carni
' Holtz Shedden and
Martin '
unso
' Szarnas. If you've been following the ESL tournament so far, make sure not to miss the culmination of it all. It's guaranteed to please.
Prize Pool
First
Second
Third-Fourth
Fifth-Sixth
Seventh-Eigth
$ 15,500
$ 8,500
$ 4,500
$ 3,000
$ 2,500
The 8 participating teams are
Millenium
Team ALTERNATE
FnaticRC
CJ Entus
SK Telecom T1
MeetYourMakers
ex-mousesports
CLG
Are you excited for this event? What are your predictions? Share your thoughts in the comments below!
Loading...
Loading...
Sources:
IEM Cologne
,
Leaguepedia
Related Content: