Legendary or Lame Week #2
posted by
Mitchela
,
3 years ago
Greetings summoners! This is Legendary or Lame, the weekly news roundup. In this week's Legendary or Lame, we have news on the IPL tournament, a new champion rotation, the champion and skin sale and a new Pro Player Pick video.
New Champion Rotation
The new champion rotation of this week includes: Amumu, Blitzcrank, Evelynn, Leona, Miss Fortune, Riven, Udyr, Vayne, Warwick and Xerath! Make sure to try these awesome champions out while they are still free.

Champion & Skin Sale
Make sure to check out these awesome champions and skins that Riot has on sale from November 30th to December 3rd.
Champion

: Shyvana – 487RP



Champion

: Jayce – 487RP



Champion

: Pantheon – 487RP



Skin

: Lord Darius – 487RP



Skin

: Renegade Talon – 260RP



Skin

: Jurassic Cho'gath – 487RP
Summoner Name Cleanup and 50% Off Name Change Sale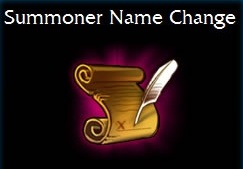 With the upcoming patch arriving in mid-December, Riot will be cleaning up more inactive accounts to make those summoner names available to active players. An inactive account is any account under level 6 that hasn't played a game since January 1, 2012. In order to keep your account name, you'll have to log on and
play at least one game
between now and Sunday, December 9th. If you miss the deadline, your account will still be active, but you'll have to choose a new summoner name when you log in next time.
From the release of the patch through December 26th, summoners can pick up a name change for only 650 RP, down from their normal 1300 RP price.
IPL 5 Tournament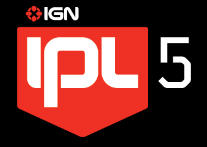 IPL 5 in Las Vegas has finished!
This weekend, we had the opportunity to watch sixteen teams from China, Southeast Asia, Korea, North America and Europe fighting for a cash prize of $ 100,000. From 29th November - 2nd December, we had a chance to see old favorites battling it out and newcomers showing that they belong at the top! All of the action happened in Las Vegas and was covered by expert match commentary and analysis by Phreak, Rivington, Deman, Joe Miller, HatPerson, RedBaron, Optimus Tom, and Studio. All in all, this was an exciting event with loads of great League of Legends action. In case you missed it, you can read all about it in the upcoming articles on in2LOL.
Pro Player Pick
Riot has released a new video of Pro Player Pick. This time it features
Alexy
'Alex Ich
' Ichetovkin of
Moscow Five whose favorite pick is Ryze. 'Alex Ich' sees Ryze as one of the hardest champion but the easiest champion at the same time. He has no skillshots which gives him an huge advantage. But every champion has it's disadvantages aswell, according to 'Alex Ich' it's Ryze's laning phase. He has no skills other than his ultimate to clear waves, which make it easy for the enemy to get outpushed. Check out the video.
Pro Player Pick: 'Alex Ich' - Ryze
This was the Legendary or Lame of this week. Make sure to check back on in2LOL, for a weekly news roundup every saturday.
Sources:
Champion Rotation
,
Champion&Skin Sale
,
Summoner Name Sale
,
IPL5
,
Pro Player Pick
Related Content: