Advertising: SK Gaming Security
posted by
Canegor
,
3 years ago

In this digital era, online security plays an important role in our everyday lives. With the introduction of the internet and multiplayer games, we are always on a lookout for the best way to protect our personal data that we use for games.
It is not a small matter, as we give out our credit card details on a daily basis to most of our multiplayer games in order to pay the subscription or pay for online currency. Every time we enter those details, there is that uneasy feeling that we have about sharing something private with the gaming websites. Even if they are using top-end security to keep our data safe, there are always ways for your data to be compromised.

There are hackers, phishing emails, malware, viruses and malevolent links and websites that we can carelessly click on in our browsers if we are not paying enough attention. Once that happens, we don't just endanger our personal data, but we risk loosing our gaming accounts that we have invested so much time in.
So far, we had numerous companies that dedicated all their effort to improve the quality of life for gamers from gamers. Some have been making professional gaming peripherals to help us improving our performance while playing and some, like digibet.com, have recognized the immense popularity of eSports and managed to provide us with a betting system that was present for a long time in real life sports, thus helping the professional gaming scene to evolve and get a more serious tone.
Now, we have a company that is determined to keep us safe while gaming, and that company is called
G Data Software
.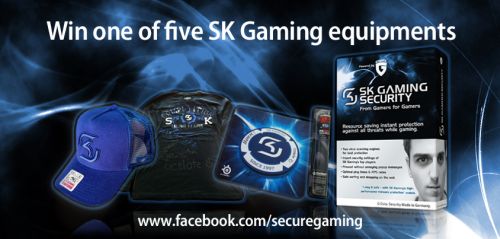 "Wait a minute, what does this have to do with League of Legends?" you may wonder. Well, if we disregard our growing need for more security options, it may be interesting for you to hear that this security pack was developed in a joint operation with no other than:
SK Gaming!
The
collaboration between G Data Software from Germany and SK Gaming
brought us one very interesting all-in-one security pack called '
SK Gaming Security
' that has been made from gamers for gamers.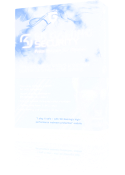 With an impressive list of features this may be just the all-in-one security solution that we were looking for. This program features not one, but two antivirus engines, instant protection through security monitoring that detects suspicious behavior by new viruses, protection against hacker attacks with a silent firewall, and the G Data Web Cloud that blocks dangerous websites. To top that off, it has an add blocker that is a must have feature, so we can avoid those tedious spam advertisements that we encounter on a daily basis. The security pack updates on an hourly basis, and there are no irritating pop-ups or sounds that will break your concentration during your League of Legends match. The interface is easy to navigate through and when you create your desired preset, you can export it for backup or share it with your fellow gamers.
All in all, it is a great security pack aimed for professional and casual gamers alike. After testing G DATA for a long time, we are using it in our offices for more than two years now. A short while ago we switched to SK Gaming Security to improve our work and gaming experience even more. We still believe in the performance and security the Software delivers. If you wish to know more, you can go straight to the official
G Data Software website
, and you can also check the SK Gaming endorsement video below.
It is particularly important to be protected against viruses and trojans. As a professional gamer I rely on my computer functioning without lags or viruses. It is the only way for me to produce my best performance.
-
Carlos '
Ocelote
' Rodriguez Santiago
Related Content: