Legendary or Lame Week #1
posted by
Star of the Milky Way
,
3 years ago
Greetings summoners! This is Lame or Legendary and we're about to take a close look at what has been going on recently at the League of Legends' scene including a new champion rotation, the MLG tournament and the new champion and skin sale.
New Champion Rotation
First off there is a new champion rotation this week including some extraordinary champions for everyone to try out including: Ashe, Blitzcrank, Morgana, Singed, Sivir, Olaf, Galio, Talon, Riven and Lulu. Try them out as fast as possible because they are definitely gonna cause some trouble in the Fields of Justice!

MLG Fall Championship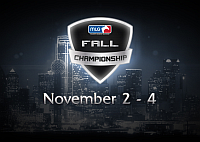 The MLG Fall Championship was announced this week and everyone forecasts it to be hot. From November 2nd– 4th, eight teams will compete at the Dallas Convention Center for their share of $ 30,000. Riot's Phreak and Jatt join a caster line-up that also includes Deman, MonteCristo and OptimusTom. The
teams
competing at the event are
Azubu Blaze,
CLG.Prime and
CLG.EU,
Team Curse,
NaJin Sword,
Team Dignitas,
Team Dynamic, and
Team SoloMid. Many of these have competed in Season Two World Finals so the matches are going to be intense.
Jump into the action and watch your favorite teams!
Co-op vs. AI on Twisted Treeline
Co-op vs. AI is now available on Twisted Treeline. This is what NeeksNaman had to say:
"The beta for the new Twisted Treeline is in full swing, and now you have the opportunity to scope the lay of the land by playing against AI opponents. To help you get a handle on the new gameplay, we've added TT to Co-op vs. AI matchmaking for the first time ever. Here you can try out new builds and test your skills against Beginner and Intermediate bots specifically designed for the new terrain and mechanics. You can also add these bots to your Custom games if you want to practice on your own, or fill the gaps in a game with your friends.You'll find the Twisted Treeline bots waiting for you in your next Co-op vs. AI or Custom game."
- NeeksNaman, Rioter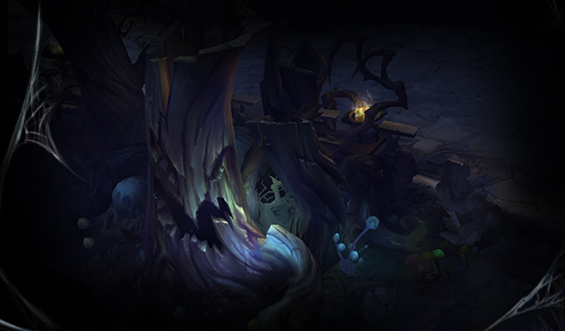 IP and RP Price Reductions
Next up some of our favorite champions got their IP and RP prices reduced.
Champion
Old price
New price
Cassiopeia
975 RP/6300 IP
880 RP/4800 IP
Kog'Maw
975 RP/6300 IP
880 RP/4800 IP
Corki
975 RP
790 RP
Anivia
975 RP
790 RP
Champions and Skins Sale
There are also some devastating champions and some stunning skins on sale from November 2nd to November 5th.
Champion

: Shyvana – 487RP



Champion

: Jayce – 487RP



Champion

: Pantheon – 487RP



Skin

: Jaximus – 487RP



Skin

: Redeemed Riven – 487RP



Skin

: Wicked Lulu – 487RP
GDCO Audience Award
Riot Games also announced that League of Legends is taking home the GDCO Audience Award. To thank the players for their support they will be sending out
10 win IP boost
on November 6th, so everyone on the North American server will be enjoying some sweet IP next week.

Zed, the Master of Shadows
This week a new champion made an appearance in the Fields of Justice's scene. His name's Zed and he is known to be the Master of Shadows. He seems to be very interesting and he's going to be a ninja like Akali, Shen and Kennen. Consequently he will probably use energy. Keep your eagerness and get ready to master and face this dangerous assassin in the battlefield.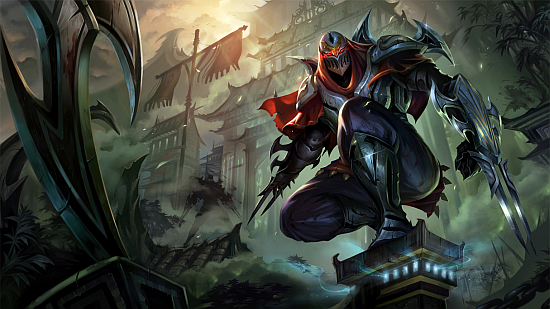 Zed, the Master of Shadows
Pro Player Pick
Last but not least this week, the newest video of Pro Player Pick was uploaded featuring
George
'HotShotGG
' Georgallidis of
CounterLogicGaming.Prime whose pick is Nidalee. 'HotShotGG' uses Nidalee's high mobility in order to out-position his opponents, harasses teams with long-range javelins and pushing down turrets like a boss. Nidalee's unmatched speed helps him hunt down fleeing enemies and clean up teamfights. Check out the video.
Pro Player Pick: 'HotshotGG' - Nidalee
This would be all for this weeks Legendary or Lame. What do you want to be included in the next episode? Let us know your opinions in the comments below.
Sources:
Champion Rotation
,
MLG Dallas
,
Coop vs. AI
,
Price Reductions
,
Champion&Skin Sale
,
GDCO Award
,
Zed
,
Pro Player Pick
Related Content: