in2LOL Season 2 Finals Preview: TPA & WE
posted by
Camouflage23
,
3 years ago
Today we cover two of the biggest teams from Asia! In the fifth episode of the Season 2 Preview Series, you will get to know Taipei Assassins and World Elite!
Taiwan is our first stop!
Taipei Assassins are looking to continue their dominance from the local scene to the international scene!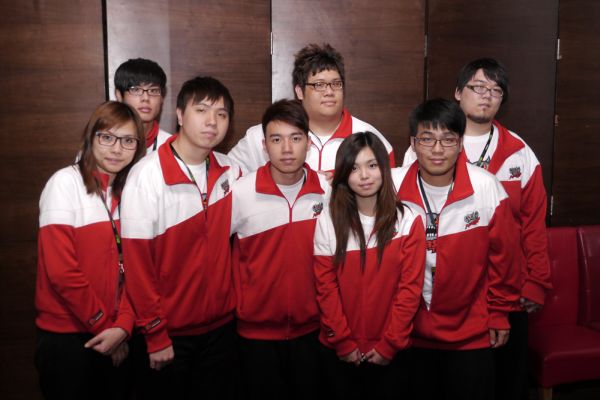 Line Up
Wang '
Stanley
' June Tsan - Solo Top
Alex '
Lilballz
' Sung - Jungle
Kurtis '
Toyz
' Lau - AP Carry
Cheng '
Bebeisadog
' Bo Wei - AD Carry
Chen '
MiSTakE
' Hui Chung - Support
Lin '
Colalin
' Ying Hsuan -Sub/Support
Qui '
NeXAbc
' Bo Jie - Sub/AP Carry
Team Overview
Taipei Assassins, formerly known as
Team FTW was founded by Team Captain
MiSTakE after he had met Stanley in a ranked game and their mutual friend
'Colalin' introduced them to
'NeXAbc' and former
CLG member
'Lilballz'. The team competed in
Garena's G1 eSports
competition and was crowned #1 out of 150 teams and thus qualified for the
World Cyber Games 2011
. Garena noticed their outstanding performance and signed the team along with Bebeisadog and Toyz, forming Taiwan's first LoL pro gaming team:
Taipei Assassins.
After the formation was completed,
TPA performed well in multiple offline tournaments. Taking 2nd place behind fellow Season 2 candidate
WE in the
NVIDIA Game Festival 2012
, winning the
GPL Season 1 Opening Event
against the strong Singapore Sentinels and taking revenge on WE by beating them in the finals of the
StarsWar 7
tournament. It's without a doubt that the TPA squad should be considered as a contender for the title of the
Season 2 World Championships
.
Player Spotlight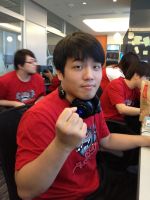 TPA MiSTaKe
TPA's player to keep an eye on is
Chen '
MiSTakE
' Hui Chung. He is the team captain and support of his team. He was first noticed worldwide at the Riot World Invitationals, where he played as support together with other professional players against a team consisting of high elo Riot employees. His aggressive play style may sometimes lead to him dying a lot, but it's a good sacrifice causing his team to fight better, survive longer and ultimately win team fights and games. As every other competitive level support, he can play all the dominant supports like Sona, Janna, Alistar, but his speciality are Zyra and Lulu. Especially the latter will be a problem for his opponents when paired with strong AOE champions.
Players
AP carry
Anyone watching Taiwans Regionals will remember Karthus crushing the enemy team with triple kills. The player behind that is
Kurtis '
Toyz
' Lau.
TPAs mid laner is also known for another global champion: Twisted Fate. With these two champions, he can put a lot of pressure on the map and help his team in crucial moments. Whenever the team feels that they need an assassin-type champion, he will often pick Diana.
Solo top
Wang '
Stanley
' June Tsan became known for playing a lot of unorthodox champions top like Ezreal, Ad Lulu and even some Ap carries, which one would normally see at mid lane. Due to a lot of lane swaps, he was forced to stick to more conservative champions like Olaf and Jax. We can expect him to try and outplay his opponents with his great mechanical skills.
Jungle
Another long standing member of the team is their jungler
Alex '
Lilballz
' Sung. He has made himself a name by playing Alistar during the Garena Premier League. When he's not jungling the 'cow', he might play scary Maokai or Shyvana.
AD Carry
Cheng '
Bebeisadog
' Bo Wei is playing Ad carry for
TPA. When combined with
'Mistake' he is a very strong bot lane. His champion repertoire is huge, but he feels the most comfortable with Ezreal, Ashe and Sivir.
_________________________________________________________________________
The second team we cover today is
Team World Elite. Lets take a look at what this Chinese team is made of.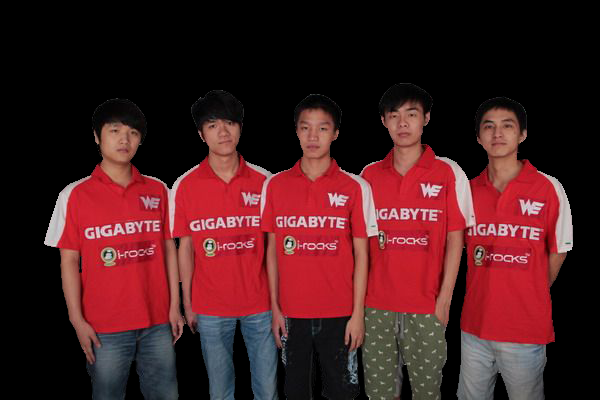 Line Up
Wei '
CaoMei
' Handong - Solo Top
Ming '
ClearLove
' Kai - Jungle
Yu '
Misaya
' Jingxi - AP Carry
Gao '
WeiXiao
' Xuecheng - AD Carry
Mao '
Fzzf
' Juan - Support
Team Overview
Team World Elite was the very first eSports club based in China and the first to pick up a League of Legends team in March 2011. The newly formed line up achieved successes in major tournaments, taking 1st place in
IEM Season VI - Global Challenge Guangzhou
, 1st place in the
LoL Pro League
and 1st place at the
Tencent Games Carnival 2011
. In 2012 Team WE kept up the good work by winning the
World GameMaster Tournament 2012
,
NVIDIA Game Festival 2012
and the
Tencent Game Arena Grand Prix 2012
. After some disappointing results in the
Azubu The Champions Summer 2012
and
IPL Face Off: San Francisco Showdown
the team decided to replace
'YJTM' with their current jungler
'ClearLove'. 'if' decided to part ways with Team WE a couple of weeks later, so they picked up their current support
'Fzzf'. With this newly formed line up
Team WE hopes to get some good results at the
Season 2 World Championships
.
Player Spotlight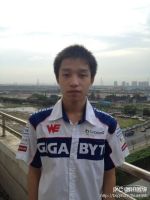 WE ClearLove
Junglers usually don't get enough attention, so it's time for a jungler in the spotlight.
Ming 'ClearLove' Kai is one of the newest additions to the team. Although he is still quite unknown, he has already demonstrated his skill in show matches against
CLG.eu at the 1 year anniversary of LoL in China. With coordinated ganks with
'Misaya' he played a great early game. Until this moment, we can only say for sure that he plays a great Skarner and Maokai. We can expect early game ganks and aggressive jungle invading even with champions that normally don't excel in that.
Players
AP carry
Another great player in the team is world-renowned
Yu 'Misaya' Jingxi. His main champion Twisted Fate is often banned, but that doesn't stop him from having global presence on the map as he also enjoys playing Karthus. His wide champion pool also includes Vladimir, Ryze and Oriana.
AD carry
While
'Misaya' is doing the work needed during the early and mid game,
Gao 'WeiXiao' Xuecheng is the force to be reckoned with at the later stages of the game. He has become one of the most respected AD carries and he will definitely have a big impact on
WE's performance in the Season 2 Championship. His favorite champions are Vayne and Ezreal, but he might also play some Corki and Graves.
Solo top
Wei 'CaoMei' Handong is playing top lane for
WE. Even though he was supposed to be Ad carry, he quickly adapted to his current role, where he shows great results. In the past he played a lot of Rumble, Irelia and Olaf and we might see those picks at this event too.
Support
Mao 'Fzzf' Juan has joined the team one month ago and his synergy with
'WeiXiao' will be very important at the upcoming tournament. After a couple of games, he has shown some rather standard champion picks like Taric, Blitzcrank and Sona, but he has also shown the tendency to spend a lot of money on wards and to make sure that his team has good vision of the map.
Stay tuned to in2LOL as we will be releasing the
TSM and
M5 Team previews tomorrow and more Season 2 content in the coming week.
Sources:
Picture 1
,
Picture 2
,
Picture 3
,
Picture 4
Related Content: