in2LOL Season 2 Finals Preview: Azubu Frost & iG
posted by
Novacaine_One
,
3 years ago
The second of six Season 2 Championship previews arrives featuring the Korean powerhouse Azubu Frost and the dominant Chinese team named Invictus Gaming.
First off, we will deal with
Azubu Frost
, considerably the strongest Asian team right now and the winner of the OGN Summer Champions, beating
CLG
in a thrilling Best-of-Five series with 3-2 after being two games behind.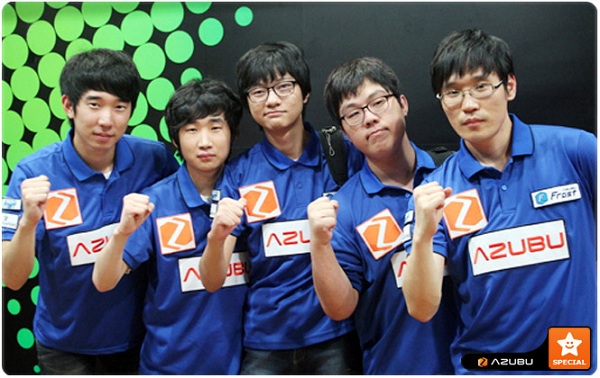 Lineup
Park
'Shy'
Sang-myeon - Top
Lee
'CloudTemplar'
Hyun-woo - Jungle
Jung
'RapidStar
Min-sung - AP Carry
Jang
'Woong'
Gun-woong - AD Carry
Hong
'MadLife'
Min-gi - Support
Team Breakdown
The team initially started off under the name
MiG Frost
. The squad was made up of players with extremely high individual skill who have proven themselves in the solo queue. There has been only a single roster change throughout the entire existence of Frost. One of the founding members
Locodoco
left the team in May, 2012.
Woong
who played Top Lane until this point moved to the AD Carry position and
Shy
was acquired as a new toplaner. The team's first major tournament was the OGN Spring Championship hosted by Azubu taking place from February to May, 2012. After playing a flawless group stage Frost managed to take down
NaJin e-mFire
in the quarterfinals and
Xenics Storm
in the semifinals. In the grand final they were facing their brother team
MiG Blaze
which showed a better overall performance, taking a decisive 3-0.
MiG Frost
was left looking forward to the next OGN event after this defeat. A couple of weeks before the Summer Championship Frost and Blaze were picked up by the German media group Azubu. They were participating in the next OGN event as
Azubu Frost
. OGN The Summer Champions went exceptionally well for Azubu Frost. Even though they struggled in the group stage against the amateur team
RoMg
they still managed to take the first place over
NaJin Sword
and
Team Dignitas
. In the quarter finals Frost sent the second NA team home with a 2-0 over
CLG.Prime
. In the next round they once again met their sister team Azubu Blaze. After a lot of back and forth Azubu Frost managed to take an extremely close series with 3-2, advancing to the finals against
CLG
. Even after being two games behind they did not give up, turning around the grand finals by pulling out three victories in a row. This secured Azubu Frost a spot at the Season 2 World Championship. Different from the European or North American regions the leader of the Korean Circuit Ranking is directly qualified for the event. Azubu Frost has shown everyone in the last couple of months what they are capable of. They are considered one of the big favorites in Los Angeles.
Player Spotlight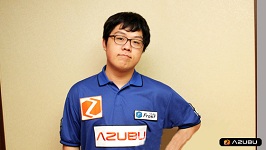 Azubu Frost Woong
One of the key factors of Azubu Frost's recent success is definitely their star AD Carry
Jang
'Woong'
Gun-woong. With an outstandingly good performances at the OGN grand final he showed that his team is able to be part of the world's elite players in the competitive League of Legends scene. Woong was moved to the AD Carry position just one month before the group stage of OGN started. This didn't give him a lot of time to practice. On the one hand he had to master all viable AD Carries to be able to react to the opponent's picks properly and on the other he had to synergize with his support MadLife. After some initial problems Woong and MadLife started to play well coordinated and solid during the tournament. With his unforgettable level 1 Redbuff steal on Ezreal against CLG.eu Woong showed everyone what he is capable of.
Players
Jungle
Lee
'CloudTemplar'
Hyun-woo, considers himself a very analytic and disciplined jungler. He prefers initiating champions, such as Shen, Skarner and Amumu who can, if played properly, decide a teamfight with a flawless initiation. His favorite champion is Rammus, which he unfortunately does not get to play very often during competitive play since it has fallen out of favor. The jungler he is looking forward to play against at the World Finals is Moscow5's
DiamondProx
. CloudTemplar admires his playstyle and dominance in the jungle.
AP Carry
Jung
'RapidStar
Min-sung is one of the most aggressive mid lanes in the scene. He is particularly known for his Cassiopeia, Anivia and Morgana. All these champions are incredible pushers who put a lot of pressure on the opponent which creates opportunities for RapidStar to gank other lanes. In this position he is most comfortable.
Solo Top
Park
'Shy'
Sang-myeon is the latest addition to the team. He was the weak point of the team for quite some time, playing very unstable throughout the first months and without really bringing anything special into the new team. He gained more and more confidence with every victory in the OGN tournament and eventually proved that he deserved to be a part of Azubu Frost with his legendary Vladimir play in the grand final against CLG.eu.
Support
Hong
'MadLife'
Min-gi is a god, at least according to most of his fans. While Frost was still under MiG's brand their fans used to say MiG = MadLife is god instead of Maximum impact Gaming. He is an outstanding support, who is certainly among the strongest in the competitive scene.
___________________________________________________________________________________________________
With the Chinese team
Invictus Gaming
the coverage of Group A is complete. iG has been around for over a year now and unlike Azubu Frost they already have lots of experience regarding international events, especially at the Intel Extreme Masters.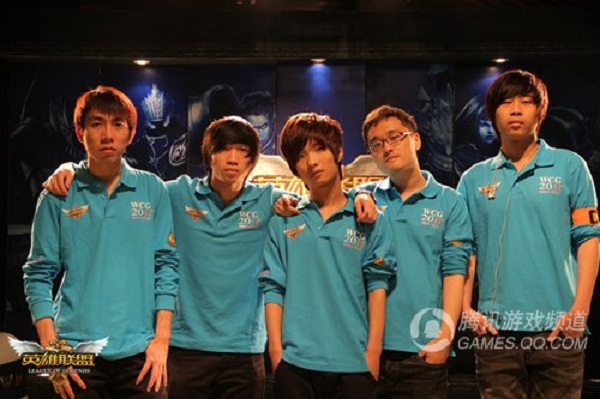 Line Up
Sun
'XiaoXiao'
Yalong - Support
Ge
'kid'
Yan - AD Carry
Chen
'illuSioN'
Xinlin - Jungle
Liu
'Zz1tai'
Zhihao - AP Carry
Liu
'Pdd'
Mou - Solo Top
Team Breakdown
The team Catastrophic Cruel Memory was purchased by the organization Invictus Gaming in August, 2011. The transaction included their League of Legends, Starcraft II and Dota 2 divisions. iG's first competitive appearance took place around two months after at the IEM Global Challenge Guangzhou. They were playing alongside teams like
SK Gaming
,
CLG.Prime
,
EHome
and
World Elite
. Invictus Gaming did not get pass the group stage. Even though they went 2-1 in the group they lost the tie breaker against SK and Ehome, finishing 3rd in the group and 5th/6th place in the overall tournament. They also qualified for the IEM Global Challenge Kiev in early 2012 but were unable to attend due to visa issues. The same happened two months later. iG earned enough points to qualify for the IEM World Championship in Hanover, Germany. They were once against not able to go because of problems with their visas. This caused them to miss out on a lot of international experience. Nevertheless they represented China at the World Cyber Games 2011. They managed to go 3-0 in their group against teams like
Team Dignitas
and
Meet Your Makers
. In the quarter finals though they were knocked out by
CLG.Prime
. In Spring 2012 Invictus Gaming changed their roster.
Wh1t3zZ
left and
Pdd
who had already announced his retirement came back and joined the roster. As the first Chinese spot for the World Championship had already been awarded to
World Elite
it came down to a Regional Decider where iG had to prove themselves. Four teams were battling it out for the final spot. iG was playing alongside
Noah's Ark
,
EHome
and
LGD Gaming
in late July at the China Joy. iG took out LGD and NA with 2-0 and secured their spot for the Season 2 Finals.
Player Spotlight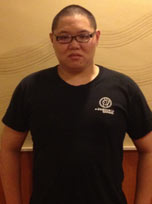 iG Pdd
Liu
'Pdd'
Mou is one of the most solid top lanes in the Chinese scene. He is the most experienced player at Invictus Gaming. He was orignially part of
EHome
and participated in two IEM events in Guangzhou and Hanover. He decided to retire due to physical and emotional problems. Shortly before he was going to the IEM World Championship in Hanover Pdd broke his wrist which massively affected his play in Hanover. He returned from his retirement in May, 2012 when iG was desperately looking for a new top lane. Feeling confident he joined the team. Pdd enjoys very unorthodox top lane champions, such as Voilbear and Garen.
Player
AP Carry
Liu
'Zz1tai'
Zhihao is a huge factor of entertainment. He likes to surprise the viewers with unexpected picks such as Lee Sin or Jayce in the mid lane. It's extremely hard to count his moves, be it during the champion selection or in the actual game. He will most likely snowball through the early game if the enemy jungler doesn't show constant presence.
AD Carry
Ge
'kid'
Yan enjoys very safe picks in lane such as Ezreal or Corki. He does exceptionally well at farming which is the key to his successful late game. You need to shut him down in the bottom lane very hard or he will be a beast later on. He has proven himself on the North American and the Korean server.
Support
Sun
'XiaoXiao'
Yalong prefers protection over aggression. This fits perfectly with the play style of his lane partner kid. His favorite champions are Sona and Janna. They both provide a lot of protection and synergize very well with Corki and Ezreal.
Jungle
Liu
'Zz1tai'
Zhihao likes to tank a lot of damage. He prefers beefy sustain champions such as Udyr and Dr. Mundo but he can adapt to his team very well and is capable of playing most champions in the jungle.
Make sure to keep an eye on the in2LOL news section as we will be releasing a detailed preview of Group B on Saturday and Sunday!
Sources:
Picture 1
,
Picture 2
,
Picture 3
,
Picture 4
Related Content: