MLG Summer Arena Preview
posted by
Neigh
,
3 years ago

Today sees the start of the highly anticipated MLG Summer Arena in New York, where four fantastically skilled teams from around the world will compete for a huge $10,000 prize.
MLG consistantly provides awesome tournements, with fantastic teams, arenas, and, most importantly, fantastic games! This weekend League of Legends will take prime position at the event, given it's huge fan base and competative scene. Only Starcraft 2 is comparable in terms of popularity!
The first of the LoL teams that will be competing are the victors of the Azubu The Champions Spring 2012, a highly popular Korean tourament.
Azubu Blaze
is one of the strongest Korean teams in the scene at the moment, coming first in their group in ongoing Azubu The Champions Summer 2012 tournament, with an untouchable 3-0 score.
This will be their first time competing on foreign soil, so it shall be a good experience for them. Their lack of experience playing against the other teams in the tournement could work out either in their favour or against it, so the Koreans are certainly one to watch this weekend.
Azubu Blaze Line-Up:
Bok
'Reapered'
Han-gyu - Solo Top
Kang
'Ambition'
Chan-yong - AP Carry
Shin
'Helios'
Dong-jin - Jungler
Kang
'Cpt Jack'
Hyung-woo - AD Carry
Ham
'Lustboy'
Jang-sik - Support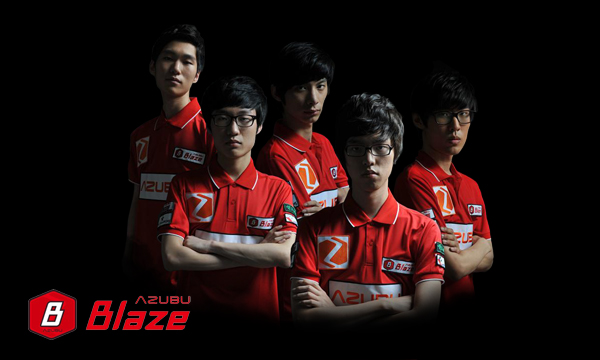 Bacon Lovers Are Crazy Kool
hail from Scandinavia, Europe, and bring another wild card to the competition. They formed only in May this year, and already have met great success both online and off. They trumped
Team Curse in the finals of the MLG quallifiers, securing themselves a place at the finals.
Unfortunately, due to issues with Visas, two of their players cannot get to America for the tournament, so this may affect their chances. However, don't rule them out! They're the only team representing Europe in this competition, so a lot of pressure rests on their shoulders!
Bacon lovers Are Crazy Kool Line-Up:
Julien
'Alvik'
Adler - Solo Top
Martin
'Rekkles'
Larsson - AD Carry (sub)
Hans
'Fatmamma'
Bjerhem - Support
Oskar
'Facerollerx'
Skanning - AP Carry
Dennis
'Svenskeren'
Johnsen - Jungler (sub)
Team Curse
are an exceedingly well known team from North America. This will be one of their first major tournaments with new team captain
Brandon
'Saintvicious'
DiMarco, and they're sure to want to make an impression. They trumped many top teams to make it into the finals, and although one of their players cannot make it to New York, he's been replaced with a common substitute for Curse Pobelter, so the teams synergy should be maintained.
Curse Line-Up:
Chang
'Nyjacky'
Wang - AP Carry
Eugene
'Pobelter'
Park - Solo Top (sub)
Brandon
'saintvicious'
DiMarco - Jungler
David
'Cop'
Roberson - AD Carry
Cody
'Elementz'
Sigfusson - Support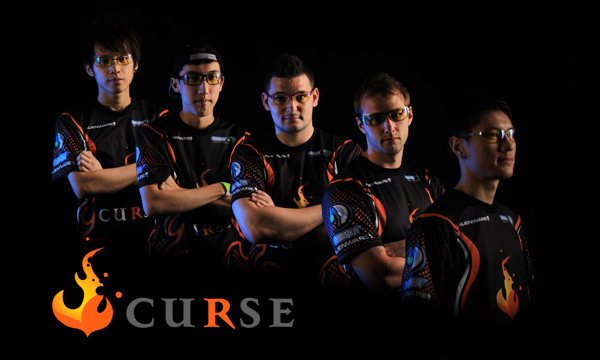 Team SoloMid
are probably the favourites for the title, but with so many wild cards in the mix, it's going to be a tough road. They haven't had the best time in recent months, losing in the TSM Invitationals, but they still are one of the strongest teams in the world. Having recently won at the GIGABYTE eSports LAN event, and placing first at the MLG Spring Championship, they should be feeling pretty confident about their chances.
Team SoloMid Line-up:
Andy
'Reginald'
Dinh - AP Carry
Marcus
'Dyrus'
Hill - Solo Top
Alex
'Xpecial'
Chu - Support
Shan
'Chaox'
Huang - AD Carry
Brian
'TheOddOne'
Willey - Jungler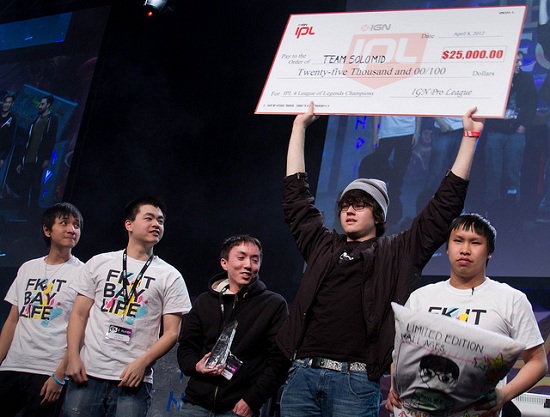 One thing is for certain, we're going to see some fast paced action from all the teams this weekend. The shoutcasting will be done by
Tevor '
qu1ksh0t
' Henry, alongside
Leigh '
Deman
' Smith and
Dan Dinh.
Loading...
Sources:
Curse Pictures
,
TSM Photo
,
Sk coverage
,
Readmore
Related Content: