Nikasaur Leaving Riot Games, A Sad Story
posted by
Mousse
,
2 years ago
"Today I left Riot." This is how
Nikasaur
's
post on her tumblr
starts. Really bad news for Summoners Showcase' fans. Read more about the reasons below.
Who is Nika Harper?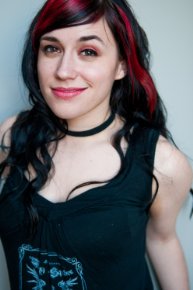 Known as
Nikasaur
she is the host of the famous
Summoner Showcase
and also the Community Coordinator at Riot Games.
Today I left Riot.

And it was one of the hardest decisions I've had to make. The people, the game, the community… all of it is inseparable from me since I started three years ago.

Three years is a long time in the universe of League of Legends. I started the day after Season One began, in a flurry of activity and excitement. The community team was three people. We shared a room with Player Support which was only three people too. The world was different then, and I was taking a chance on a company who I had so much belief in.(...)
You can read the whole post
HERE
.
What will happen to the Summoner Showcase?
Nikasaur
made a
post on League of Legends forums
.
Our next episode of the Showcase, 113,
will be the last of the series
. It has been an amazing time. I've met so many incredible fans and shared so many moments… (...)
The Showcase Facebook page will continue, with frequent updates of art and must-see fan creations, and our new Tumblr page with even more. What's next? We'd love to hear it from you. Give us your ideas for what you wanna see from Riot to support the community. After all, it's about you, it should come from you as well.(...)
If you want to follow Nika Harper, check out her
twitter
,
facebook
,
website
and
youtube
.
League of Legends will be nothing without the community but Riot staff is also important, you can't deny it. We can only thank
Nikasaur
for her work there, and appreciate the whole staff behind League of Legends.
Sources:
Nikasaur Forum Post
,
Nikasaur Facebook
,
Nikasaur Tumblr
Related Content: