Sivir - Visual Update?
posted by
Methis
,
2 years ago
A long time ago newsoflegends.com posted a piece of news about Sivir getting a visual rework. A few hours ago Chefo from newsoflegends.com summed up the following information to help keep track of how far Riot might be on it.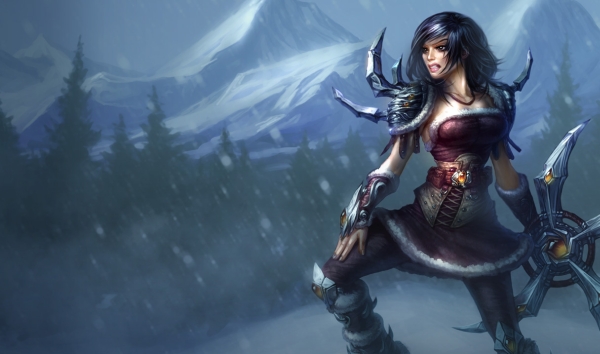 IronStylus
:

BEGIN HEAVY DISCLAIMERS ABOUT TIMELINES, EXPECTATIONS and FEATURES!
Good progress has been made. Her base is currently modeled, textured and being animated. Particle work is also progressing. This does not mean there's a timeline for release, but this is the stage we're at. Once the base is mostly done, her skins will be implemented. Those hi-rez models however are complete and awaiting low-rez conversion and retopo. After that they'll get rigged and go in for animation.
I will say this much: From what we've been seeing so far, I'm extremely impressed with what the team has made. She feels like the same character, but with massively updated aesthetics, though we've significantly added fidelity and new flavors into her. Animations especially. They go miles in terms of reinforcing the character and generally just making for a beautiful product. She feels like a single character where before she was open to a thousand interpretations.
(She's also super sexy now in a warrior princess sorta way)
Does she have less or more clothes on compared to before?


IronStylus
: Eh, I guess slightly more, but it's more like she now has garment where boots and stuff just ended. Better material transitions is really a better way to describe it. The important fact is that she still has sexy, sexy midriff.
Follow-up: Does sexy midriff mean abs?



IronStylus
: Yes. Not hyper-chiseled, but sexy lady abs of strongness.
What kind of a color palette can we expect for her clothes?


IronStylus
: Similar, but not nearly as obnoxious. This is very subject to change though. We looked at her in game today and saw she was pretty warm, and might needed some complimentary colors in her texture. It's about what works best for the game at this point, not preserving what was iconic for bad reasons.
Are her abilities being reworked as well?


IronStylus
: Small QoL changes I think, but nothing major. Mostly a VU.
Is her boomerang being worked on?


IronStylus
: Her boomerang is properly epic and no longer feels it's made of cardboard like she's actually a lady in Sivir cosplay.
Does she still strut with pride?


IronStylus
: She no longer strides. She runs like a badass.
How does her Spell Shield look like?


IronStylus
: It looks great. Feels more tied into the weapon as being a possible source for the shield.
Are her feet still as big?


IronStylus
: Death to pizza feet.
Will we be getting new animations for Sivir's skins?


IronStylus
: All skins are rebuilt from the ground up. Everything is new.
Sources:
newsoflegends.com
Related Content: