Chaox Retires From Professional League of Legends
posted by
HanzoK
,
2 years ago
Earlier this year
Shan
'Chaox'
Huang was kicked from
TSM Snapdragon
, which not many people saw coming. Since then he has travelled the world trying to decide what to do heading forward. He has finally made the decision.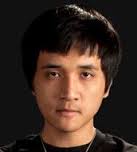 TSM Snapdragon
kicking
'Chaox'
was a huge move for both the team and
'Chaox'
as he had been on the team for over two years. Obviously this wasn't just like any normal player getting kicked or leaving by his own choice, these players knew each other like the backs of their hands and were close friends.
The move hit
'Chaox'
extremely hard. He didn't rush and make a rash decision to join a new team despite undoubtedly getting offers. He decided to
travel to China
and across other parts of Asia and witness the competitive scenes in those countries. Whilst in Asia he did a lot of guest interviews at tournaments and stayed with a number of professional teams in their
gaming houses
.
He returned to America earlier this week and promised on Twitter that he would make an announcement in the near future. That announcement came out today.
'Chaox'
has decided that he will be retiring from professional League of Legends. He made the announcement in a Youtube video which can be seen here.
He listed a number of reasons for retiring in the video. He started by saying that there were no top-tier Chinese teams that needed a new ADC, so he'd have to start from the bottom if he did want to join a Chinese team. In terms of joining a new American team, he said that he felt he had done everything there was to do in the NA scene. He had been a member of the top American team for a long time and had been voted as the MVP of NA in the past. He feels that he only has international scene left to conquer and no matter how much effort he personally put in, the NA region couldn't achieve that right now.
Instead of playing professionally he will still play casually and will be streaming full time. This is good news for his fans, as they will still get to see him play everyday despite his professional retirement. He noted nearing the end of the video that this retirement may not permanent. If an amazing opportunity did present itself in the future, maybe he would return, but for now and for the foreseeable future, he would be a full-time streamer.
What do you think of 'Chaox's decision? Will you miss him playing competitively? Or do you think he made the right decision? Let us know in the comments below.
Related Content: