in2LOL Interviews Alex Ich from M5!
posted by
Canegor
,
3 years ago
Our own tournament
The Siege
just ended yesterday and in2LOL caught up with
Alexey
'Alex Ich'
Ichetovkin and asked him a few questions.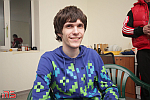 Alex has been the mid laner for M5 since they first formed before the Kiev qualifiers. He is currently 20 years old and lives in Russia. He is the only member of M5 who can speak English properly and is one of the few married competitive players. With M5, he has won many online and offline events, most notably IEM Kiev, World Championship Hannover, ECC Poland and European Regionals. In the interview he told us his opinion on The Siege, the strength of Asian teams and predictions for future.

Hey Alex, how are you? Life has been treating you well lately, I hope? How's the married life working for you?
Hey, everything going great. Married life is great. All the time you know someone is waiting for you back home and hoping for your best with everything in her heart.
As you are one of a few married professional LoL players; do you sometimes find it hard to "schedule" your training or playing hours and keep up with your real life and family obligations at the same time?
Training and playing is some kind of job as you know, so it is not really hard to schedule training and playing and keep it with real life.
Yesterday you won the finals of in2LOLs "The Siege" tournament: Can you give us some personal insights of your experiences during this tournament? How does it feel like to participate in a tournament with such a huge time span?
I don't really like the tournaments that last more than a month, such as EMS or Siege.
A lot of teams disbanded during that time or got some changes and it is getting really hard to schedule some matches because you participate in other tournaments during that time.
The longer it lasts the harder it gets. I think that tournaments should not last more than one month. Oh yes, and another point is: During one tournament, you go through a lot of patches and
so the game changes totally. Some Teams get weaker and some get stronger. So the outcome of matches become much more random. I kind of liked it, but still: it is getting hard because last game was played on Season 3 Patch and everything changed, so the game felt so random.
Which were the toughest opponents that you've have faced during The Siege? Any particular games come to mind?
I do not really remember, because the tournament lasted too long. I think the first games were the toughest because I came back from holidays and our team was really underperforming. We lost to some cheesy strategy to TT Dragons with 'Wewillfailer'.
In most of the matches during the Siege finals, you were a bit behind at the start but managed to hold your ground and win every match against
Curse and won every game in the end. How do you guys keep your cool and handle those stressful moments when things get a bit out of hand?
I think it is mostly about that we are used to be behind in the beginning and we know that we can get back most of the time. So it doesn't matter much. In Tournament Matches, We play the game fully focused all the time, till the end: Because every enemy can make a mistake and we can come back using it.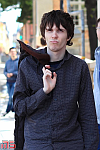 M5 is considered to be one of the best teams in the European region and you had a great impact with your gameplay on the global LoL eSports scene during Season 2. But it seems you have recently hit a little obstacle in the form of some Asian teams. What plans do you have for Season 3 to improve your strategies, specifically against Asian teams?
We will see in Season 3. Not going to speak anything else about that, because I think there will be a lot of changes in Season 3.
Scraping the next question then. But we hope that we will see some unconventional tactics coming from M5 in the future.
What do you think about the Asian teams, they seem to be dominating in most of the tournaments lately. Why do you think this is happening?
They just do it properly, it is "work-hobby-life" for them. More passion. Look at them playing; they are crying at every frag, every objective. They just live League of Legends.
I think it is some kind of asian attitude. I think that if the non-asian scene begins to take the game more seriously, they can achieve the same results.
One of these teams trying to do that is Fnatic and they seem to be able to beat asian teams. We will try our best to be able to win too.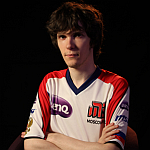 Can you tell us your prediction on the strength of the different regions for Season 3? Is the balance of power going to shift a bit?
I think it won't change much, though there could crop up teams from nowhere that will dominate the whole scene overall in any region. There are a lot of talented people everywhere. I still think that Asia has got better chances, because people play much more there.
Ability Power Assassins seem to be a more common pick from Pro Players lately.
Do you think that this type of champions are going to be a new meta for the nexseason, and what are the benefits or pitfalls of having them in the team composition?
I would say that in Season 3 damage items received more profit than defensive ones.A lot of damage items were buffed, like the "Black Cleaver" and defense was nerfed, for example more costs on "Negatron Cloak". So I would say until everyone builds "Black Cleaver", Ability Power Assassins will be stronger. And, yes, farming Wraiths became more difficult, less gold from creeps, more from heroes. So it doesn't matter that much if you farm a lot. Though, there are still heroes like Orianna, Karthus, Anivia that will never fall out of the game if used properly I think. Assassins are just easier to play as solo player in terms of positioning and other things and suit much more to most of the teams with their mobility and aggression.In current meta I think that early aggression wins over passive late object-orienting game so assassins are better. Everything can change every patch.
It is interesting to note that you guys did not have any changes in the team roster since the beginning. It looks like you guys are not just teammates, but close friends. Can you tell us a bit about the relationship and the connection you guys have inside the team?
No comment (smiles). I would say that even if we wanted to swap anyone, there are no people in Russia to swap with. But still we got pretty tired of each other I think, that can be the result of our bad results lately. It should get much better after the break.
I would say that we are more than just teammates but still less than friends. We got problems sometimes but until we can solve them everything is fine.
And I think all our players got a great skill potential and since everyone got passion in this game, we are not going to change our roster.
Drink?
Food?
Cartoon?
Actor/Actress?
Player?
First pick or last pick?
Blue or Purple?
Evelynn or Diana?
Facebook or Twitter?
Bo3 or Bo5?
Streamer?
Phreak?
Mars or Snickers?
Country?
Female or male champions?
Yordle?
Tea
My Wife's Food
Tom and Jerry
Christian Bale
Toyz
First pick
Blue
Evelynn
Facebook
Bo5
Ocelote
Tons of Damage
Snickers
Russia
Female
O_O
Any shout-outs or some final words you would like to share with our readers?
I would like to thank all readers, sorry if my interview wasn't that good (smiles). I also want to thank Moscow Five and BenQ for helping me and my team and thank all our fans for watching our games and rooting for our team.
Related Content: