in2LOL Interviews Bigfatlp from CLG
posted by
Mary-Jane
,
3 years ago
in2LOL had the chance to sit down with bigfatlp (bigfatjiji) the mid AP star of Counter Logic Gaming.Prime for a short interview. With the end of Season 2 and the next approaching fast, no doubt fans are interested in knowing more about the CLG.Prime mid-laner. Read on for more.

Season 2 has finally come to a close and throughout the year we witnessed some major upsets and some incredible triumphs, some of which belonged to CLG.Prime and bigfatlp. It was a rocky year for the Canadian/American team as they came close to winning a lot of major tournaments, but they were always there in the top spots with a menacing presence.
Recently bigfatlp and his team successfully claimed victory in the National ESL Pro Series Season 4 with a 2-0 victory over Team FeaR. Unfortunately at the World Championship they succumbed to defeat at the hands of Azubu Frost and Invictus Gaming. They will no doubt be looking forward to Season 3 to get the team back on the path of victory.
Michael
'bigfatlp'
Tang is a 22 year old from Burnaby BC, Canada and has been playing League of Legends since its beta release just a few short years ago. Before playing LoL he had played various MMORPGs as well as DoTa. When he isn't gaming he likes to spend time with his girlfriend and cats (of which all his fans love to see on his webcam streams). He was originally known as touchmyjiji in World of Warcraft, then xgzchibi, bigfatjiji and finally his current name bigfatlp.
Currently bigfatlp and Counter Logic Gaming.Prime are preparing for Season 3 where they hope to succeed like they have previously and claim NA as their territory once again.
If you could create a dream team of any 5 players in the world, who do you think would make the ultimate team?
Michael '
bigfatlp
' Tang: I actually believe if we can REALLY iron out our problems and expand on quite a few areas we will be able to be that team. (Except I don't know about loco's support yet, I just don't trust it yet 1o1!)
A mastery revamp, jungle remake, penetration and more changes are to come in the next season. How will it affect the current metagame?
I actually never read about any of the changes GG. I like focusing on the game as it is now. When the patch comes I'll explore it. I just hope they don't mess up the game too much l0l.
What champions do you want to see played more often / being viable in the next season?
Im fairly happy with the amount of champs available for mid. If I'd like to see more different champs it'd be AD/TOP/Support in my opinion, but mainly AD. Tons of champs are viable but just unexplored.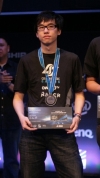 What do you think CLG.Prime have to do in order to return to their dominant form as in Season 1?
IMPROVE ON ~: Getting into routine of faster game flow and play making, diving and not running around with heads cut off. Top learning the role a whole lot more so he can actually do something other than split push. Few more junglers mastered and aggressive team playstyle just to suit how jungler/mid wants to play. CS~ support needs to improve entirely. ADC needs to be able to pick more than 2 champs that he is comfortable with. IMPROVE ALLLL =x
How does the Counter Logic Gaming House improve the overall performance of the team?
It helps people who can't wake up be able to wake each other up when they sleep past practice times 101. And I wish I can say what I used to say "hopefully help people whose not motivated be able to help each other to play the game more", while not trolling. More intense face to face discussions.
Have you felt on occasions that certain features in games created a wonderful opportunity, or, on the other hand, hindered you to live up to your potential or get the best experience from them?
Can you give examples about features and changes you would be excited about in League of Legends, but also in computer games in general?
I didn't really ever see or think about anything like that. I play the game and I deal with whatever comes at me. Something exciting might be 5s ranked actually being active/intense :D
From your experience, what are the most prevalent reasons for failed games in general and can you give a tip how to avoid them?
I can clearly say playing the game without a clear state of mind. When u play on tilt and involve emotions, you are very vulnerable to a bijijilion mistakes.
With so many people following your games, in how far do you think expectation plays a role in peoples' minds and have your games been afflicted by that?

Expectation can often fuck you up or mess with how you play. In season 1 I would always take calculated risks and play like a boss and not give any fucks to no body, then during a small period of time of getting camped all day mid in tournaments I started to transfer to pure passive mode. Ignore what random kids think and expect, play your gaiM 8-D
In your fans and commentators perception, are there instances where you think your ability to adapt to rapidly changing situations was sometimes being overlooked, or your intentions were misjudged?
What are your wishes for future professionalism in coverage and what is your outlook on the popularity of professional gaming in the next season?
Well, first of all, random viewers can't judge a single thing correctly usually and just follow what other randoms start to say. This upcoming season should be done very well by riot I hope, overall I think they will iron out a lot of the problems they had in Season 2. Popularity and coverage will probably only increase with the upcoming season.
Looking back on your long gaming career, you and your team have not only shown great skill and dedication, but also toughness and durability. Getting back to the top in spite of setbacks and opposition has been a trademark of CLG. What is your recipe for durability and how do the current changes in line-up reflect this?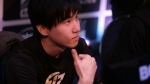 PLAY DA GAIM and encourage the less motivated kiddies to play the game too, that is really all. The advantages of our current lineup change are : some lanes can play more aggressive because we have a better jungle. Disadvantages are : bot lane is significantly weaker and lost a lot on support. And hopefully Top trains hard enough and is able to possibly increase his versatility top.
What about the training regime, since Locodoco is coming from Korea, did he bring in new ways of team training?
Nothing new from loco other than his having a lot of loving time with double! We are improving our training regime as a team, finding ways to make everything more efficient and with a goal set.
Can you see 3v3 becoming a popular tournament choice now with the new Twisted Treeline map, or do you think 5v5 will always be dominant?
5v5 will always be dominate, I don't even like the fact that they make other maps. 10l 5v5 map forever. Other maps are just for kids to have fun, it'll never be the competitive choice.
Asia stepped up this year and took control of the World Championships, do you think NA can respond to that in season 3 after seeing the dominance shown from both finalists?
Maybe, scrim each other more efficiently and have goals in mind when scrimming. Most NA teams practice just to practice. Korean teams practice to practice something.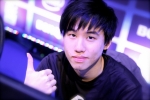 What is your Tip of the Day for our League-Gaming readership? Any shout-outs you would like to add?
Stop feedin and kill all da noops h4h4. Shoutout to our sponsors own3d, razer, xmg and elobuff.
Steak or Salad?
M5 or TSM?
Riot Graves vs Full Metal Rammus
Male or female champions?
Laptop or desktop pc?
Mars or Snickers?
First Pick or Last Pick?
Blue or purple?
Weirdest fruit?
Country?
The Rain Man or Dyrus?
Solo or Duo Queue?
Bo3 or Bo5?
Facebook or Twitter?
Katarina?
Anime?
Steak
M5
Full Metal Rammus
Doesn't matter!
Desktop
Snickers
First Pick
Blue
One that I dont know the name of
Canada
Dyrus
Solo
Bo5
Faceb00k
Okay
Haven't really watched one in years
Related Content: