in2LOL Interviews SK Nyph
posted by
Novacaine_One
,
3 years ago
SK Gaming was facing Moscow Five at yesterday's King of the Hill tournament hosted by in2LOL. The game finished 3-2 into M5's favor but SK was able to keep up with them extremely well. Right after the thrilling Best-of-5 we caught up with Nyph, the support player of SK Gaming.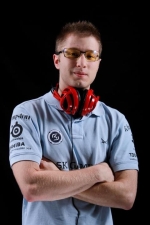 Patrick '
Nyph
' Funke has been a well-known support player in the competitive scene for over a year now. He started his professional career in the German team gamed.DE with CandyPanda, Kev1n, Zylor and Reyk. They managed to get the 6th place at the Season 1 Championship at the DreamHack Summer 2011. This success made them famous and CandyPanda and Nyph were picked up by SK Gaming. He went to a lot of offline events with his team, such as the IEM tournaments taking place in Cologne, Guangzhou, New York and Kiev in the past season. Later on they managed to take the 5th place at the IEM Season 6 Championship in Hannover which can be considered a great success. Patrick is currently 22 years old, and lives in southern Germany. He allowed us to ask him some questions about the current situation in the team and his predictions for the upcoming events.
in2LOL: You lost to M5. The score was 2-2 and you went into the final match but you didn't seem to be able to keep up with Moscow 5 all of a sudden. What happened there exactly?
Patrick 'Nyph' Funke
: We had an extremely bad start at the top lane due to a misunderstanding. We gave M5's top lane and jungle a huge advantage early in game. The bot lane wasn't really going into our favor either. We had no possibility to counter their poke and we were zoned badly. This made us fall behind 1-2 levels to Genja and Pepper and from that point on they just snowballed.
There were a lot of changes going on recently. CandyPanda and Dedrayon left the team and YoungBuck is now officially the new top lane. You're still looking for a jungler. How is the atmosphere in the team now?
The atmosphere is really great and everyone is absolutely motivated to do their best. We're preparing as much as possible for the ECC in Warsaw and the Regional Finals for Europe at the gamescom. I don't want to talk too much about a new jungler since that's a bit of a secret.
We've seen Blooddragon playing SK's jungle role lately. Is he potentionally a new member or just a substitute?
He's rather just a substitute.
You've been playing the bot lane with CandyPanda for quite a long time very successfully. Now this time has come to an end when Candy decided to leave SK. How do you feel about that loss and what were the reasons you didn't move on with him?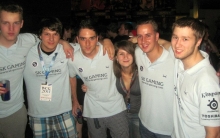 I personally was very disappointed but we had to change something because the team didn't get along with each other so well anymore. To be honest, I didn't really like Ocelote that much in the beginning but I stayed, because SK was the opportunity to play competitively. By the time I really started to like Oce and right now he's a really good friend of mine. I also like Kevin a lot and I think he's one of the greatest players ever. I especially wanted to stick to them because playing with them increases the chances to qualify for the Season 2 Final. This supported my decision not to leave the team with CandyPanda. I really enjoyed the time with Candy and we still are very good friends but decisions had to be made.
Looking forward to the upcoming events, You'll be participating in the ECC Warsaw in about three weeks. How do you predict your chances against teams like M5, CLG.eu and Curse who are also going to attend?
I think our chances at the tournament are really promising. We didn't even have a full set-up and we just barely lost 2-3 to M5. And they are probably the strongest European team right now. We're on a good way to improve and we'll do everything we can to win the next tournament.
If you look forward on a long-term, where do you see yourself in about 2-3 months from now on? Will you be able to get back into being the favorite for offline events like you were a couple of months ago?
We definitely aim to get back to the Top 3 of the European scene or even the best team. I'm pretty confident that we'll be able to qualify for the Season 2 Final so we're going to be one of the Top 3 teams in Europe in at least one month.
Getting into the Top 3 is something that's not that easy. How much effort and training does it take to prepare perfectly for offline tournaments?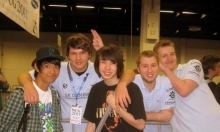 We're definitely going to do a bootcamp about a week before the Gamescom. This way we can improve alot and adapt ourselves to each other's play styles. We're, of course, trying to do team practice every day and attend as many tournaments as possible to be able to mess with the best teams in Europe. We really have a tight schedule until Warsaw and that's going to be the perfect preparation.
Many top teams will have a full schedule in near future. The Season 2 Finals are coming close and there will still be a lot of tournaments in between. Who do you think has the highest chance to perform well at the Season 2 Championship on both EU and NA servers?
I think TSM is the strongest right now, even though CLG.eu, CLG.Prime and M5 are playing very well. But it's hard to predict how the competitive scene is going to be like in three months. There will be a lot of patches coming towards us and many things can change. I don't know much about the Asian teams but they seem to play quite solidly. I would be glad to face World Elite once again in Los Angeles.
Quick-Fire Questions!
in2LOL
Nyph
Dubstep or HipHop?
HipHop
CLG.Prime or TSM?
TSM
Battlefield or Call of Duty?
Call of Duty
Methis... hot or not?
Hot
Steak or Salad?
Steak forever...
Karma Support?
Never
Froggen or Alex Ich?
Alex Ich
Beer or Booze?
Booze
Rioter?
aBhorsen
Country?
Germany
Song?
U Know It Ain't Love
Male or female champions?
Female
Fastfood?
Pizza
Weirdest animal?
Flamingo
Requiem or Wish?
Requiem
Blue or purple?
Blue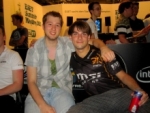 Alright, thank you very much Nyph for the great interview! Would you like to do a shoutout?
Thanks for watching, everyone. Without all of you this would never be possible. I would never be able to be a competitive player without your support. I'm most likely going to start streaming again very soon but I can't quite tell when exactly. Thank you and good-bye!
Related Content: