CLG: Voyboy Out, Locodoco In
posted by
Camouflage23
,
3 years ago
The results of the NA teams at the World Championships a few weeks ago were far worse than the ones from EU and Asian teams. With many people thinking that there will be changes in the NA scene to fix this matter,
CounterLogicGaming Prime is the first team to do so.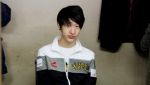 CLG.Locodoco
CLG.Prime released a statement saying that
Joe '
Voyboy
' Esfahani will be released from his contract and that
Choi '
Locodoco
' Yoonsup will be picked up for the support role. With this change,
Steve '
Chauster
' Chau will be moving to the jungle and
George '
HotShotGG
' Georgallidis will be going back to the top lane. They are also hoping to return to their former dominant strength from Season 1, where they won the World Cyber Games 2010 and the Intel Extreme Masters Cologne.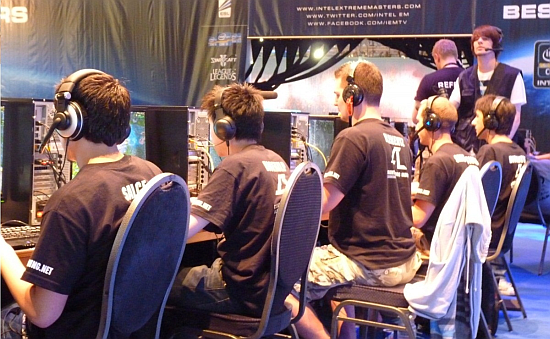 CLG.Prime moments before winning IEM Cologne
'
Chauster
's favorite champion is Lee Sin which he plays a lot in the Solo Queue. He also jungled once for CLG.Prime using Lee Sin when they faced their counterpart
CLG.eu during the group stages of the Azubu The Champions Spring 2012. '
HotShotGG
' will return to his more familiar Top lane. During Season 1 his Nidalee was a must-ban against CLG.Prime as he would crush enemies who allowed him to have the champion.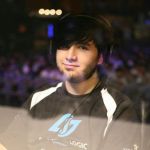 Where will Voyboy go?
This is the third time that CLG.Prime has changed their roster. First it was
Cody '
Elementz
' Sigfusson who got traded to
Curse Gaming with
Peter
'Doublelift'
Peng coming to CLG.Prime in return. Then,
Brandon '
Saintvicious
' DiMarco was replaced by '
Voyboy
' when the infamous tri-switch happened between Curse Gaming, CLG.Prime and
Dignitas.
CLG.Prime's Line-up:
Choi '
Locodoco
' Yoonsup - Support
George '
HotShotGG
' Georgallidis - Top lane
Micheal '
bigfatlp
' Tang - AP carry
Peter '
Doublelift
' Peng - AD carry
Steve '
Chauster
' Chau - Jungle
'
Locodoco
' gave the following statement regarding his arrival to CLG.Prime:
After declining several offers from Korean teams I'm glad to finally settle down with CLG. I see an immense potential within the team and hope to bring my Korean mind-set and work ethic back to North America so that we may perform up to the CLG name in Season 3 and beyond.
-Choi '
Locodoco
' Yoonsup, CLG.Prime Support
'
Voyboy
's post on his FB page:
I am no longer on CLG. I wish them the best of luck in Season 3 and beyond.

I'll be looking to join a new team that can embrace me in the near future.
Sources:
CLG announcement
,
Picture 1
,
Picture 2
Related Content: